Butterflies: Where To Buy?
(Looking for non-livestock merchandise or services instead? Click HERE for the Butterfly Farm Store.)
IBBA MEMBERS
In order to be listed on this page, you must:
1. include the Keyword "butterflies" in the Keywords section on your membership details page.
2. use the country name or state letters as shown on the maps below.
Click link at top right to log in to your membership details update page.
Click on a map below for a list of IBBA members
who sell butterflies in your country or state.
Not all countries/states have IBBA members, and not all IBBA members sell butterflies. If your preferred location gives no results, please try another nearby.
Please note that restrictions or other regulations may apply to cross-border shipments.
Click HERE for information on which butterflies can be released where within the USA.
Membership tables are generated from information entered individually by IBBA members. The IBBA is not responsible for their accuracy or content.
To contact a member, click on their e-mail link in the table.
Your query returned 43 members.


---
USA
AL
Tina Stanly

Butterflies By Tina
1146 Riverton Road, , Huntsville, AL, 35811, USA.
Phone: 256-684-7399. Fax: .
Web: https://www.facebook.com/BFLY.BY.TINA
Email: Tina Stanly

Butterflies for release to make any event special. We also offer education in the form of presentations to clubs, schools, and home school groups. As well as consultancy on butterfly gardening and habitat.
---
USA
AR
Ruth Andre

Ozark Mountain Butterflies
35086 SR 27, , Hector, AR, 72843, USA.
Phone: . Fax: .
Web:
Email: Ruth Andre

---
USA
AZ
Linda Rogers

Butterfly Boutique
PO Box 19645, , Happy Jack, AZ, 86024, USA.
Phone: 903-874-6560. Fax: .
Web: http://www.butterflyboutique.net
Email: Linda Rogers

---
---
~ Butterfly Raising Instruction ~
With Nigel Venters, World-Renowned Expert on
Raising Butterflies for a Living, for Exhibits or For Enjoyment
The Professional Butterfly Farming Manual
Desktop Workshops - Online Instruction for Raising Butterflies
On-Site Butterfly Rearing Library (free)
Two Butterfly Raising Forums (free):
The World Wide Butterfly Breeding Forum
The WWBB Basic Butterfly Raising List
(IBBA Member Discounts on all Workshops & Products)
---
The World Wide Butterfly Breeding Forum
(WWBBF)
with Nigel Venters!
Sponsored by the Butterfly Boutique
A place where all are welcome to come and discuss breeding
BUTTERFLIES from all around the World! Experts,
beginners and hobbyists, are all welcome.
All species, all regions FROM AROUND our planet...
---
For anybody, anywhere who wants to learn to
raisebutterflies! Come join the fun and meet
butterfly people from all over the world.
The WWBB Basic Butterfly Raising List is
FREE TO JOIN and is held on Google Groups.
---
USA
CA
Kelly Wilcox Travers

Humbug Farms
, , Santa Barbara , CA , , USA.
Phone: 805-964-0727. Fax: .
Web: http://www.humbugfarms.com
Email: Kelly Wilcox Travers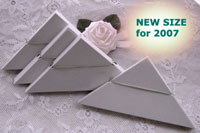 Wholesale Classic Triangle Boxes at www.humbugfarms.com

~~~~~~~~~~~~~~~~~~~~~~~~~~~~~~~~~~~~~~~~~~~~~~~~~~~~~~~~~~~~



Custom Website Design and Programming at www.thepaintedcave.com

~~~~~~~~~~~~~~~~~~~~~~~~~~~~~~~~~~~~~~~~~~~~~~~~~~~~~~~~~~~~



Handcrafted Silver Jewelry at www.kelebekdesigns.com

"celebrate life...!"
---
USA
CA
Alicia Baylor

Buena Vista Butterfly Farm
PO Box 107, , Burson, CA, 95225, USA.
Phone: 209 274-2538. Fax: .
Web: http://www.buenavistabutterflies.com
Email: Alicia Baylor

Live Butterflies for release
Presentations and Traveling Butterfly exhibits

Where Beauty Flies on Gentle Wings

---
USA
CA
Kathie Balaam

Chase 'N Butterflies
26591 Cancion, , Mission Viejo, CA, 92691, USA.
Phone: 949-533-6596. Fax: .
Web: http://www.chasenbutterflies.com
Email: Kathie Balaam

Decorative EDIBLE butterflies
Live butterflies
Pupae
Larvae
Painted Lady rearing kits
Habitat/release cages
---
USA
CA
Darryl Swartz

Emma's Butterfly Ranch
4802 Brookway Av, , Yorba Linda, CA, 92886, USA.
Phone: 657 363 2751. Fax: .
Web: http://www.livebutterflyrelease.webs.com
Email: Darryl Swartz

Complete butterfly and butterfly garden services Weddings, Funerals, TV, schools Adults Butterflies Caterpillars monarch,gulf,mourning cloak, lady's
---
USA
CA
Keri Wright

Farfalla Butterfly Co.
, , San Diego, CA, 92130, USA.
Phone: 858-480-9449. Fax: .
Web: https://www.farfallabutterflyco.com
Email: Keri Wright

Wholesale and Retail Monarch Butterflies. Live Monarch butterflies for release, Monarch Eggs, Monarch Chrysalis' Butterfly wing jewelry, Butterfly & Caterpillar rearing habitats (pop-ups). We are a San Diego company dedicated to breeding healthy Monarch butterflies for release. We ship Monarch butterflies to states west of the Continental Divide, only. By providing these services we are helping to increase the diminishing Monarch population. You can help too, by planting Milkweed and releasing Monarch Butterflies at your next event.
---
USA
CA
John Utterback

Utterback Farms, Inc.
17050 Fernandez Lane, , Woodland, CA, 95695, USA.
Phone: 530-661-3009. Fax: .
Web: http://www.utterbackfarms.com
Email: John Utterback

At Utterback Farms, we sell both Wholesale and Retail.
Wholesale
For our wholesale customer accounts, we offer both
wholesale chrysalides and drop shipping of adults.
Retail
Through our retail store, Butterfly Sales Outlet, we offer
Butterflies for Release, to our Wedding customers.
---
USA
CO
Betsy Sherman

The Blooming Butterfly
P.O. Box 341, , Hygiene, CO, 80533, USA.
Phone: 303-875-0437. Fax: .
Web: http://www.thebloomingbutterfly.com
Email: Betsy Sherman

The Blooming Butterfly specializes in Monarch butterflies for release...adding the magic of butterflies to life's celebrations! Our farm is located in Colorado, east of the divide. Therefore, we are able to ship our Monarchs to the states east of Colorado...thus, we raise Eastern Monarchs.
---
USA
FL
Chad Limes

A Butterfly Release Company, Inc.
P.O. Box 2243, , Winter Park, FL, 32790, USA.
Phone: 407.754.2353. Fax: .
Web: http://www.butterflyreleasecompany.com
Email: Chad Limes

A Butterfly Release Company - An Event to Remember

Live Butterflies for release available for weddings, celebrations, memorials and other events. We offer monarch butterflies and painted lady butterflies year round and last minute orders are welcome. Be sure to visit our web site and browse a variety of beautiful custom made release products with an abundance of choices for your unique event. Please contact us with any questions about adding Live butterflies to your event. Raise Your Own Butterfly kits are also available for fun and education.
---
USA
FL
John Wilchynski

ButterflyWorkx
7910 North Fairport Ave, , Dunnellon, FL, 34433, USA.
Phone: 13524651603. Fax: 13524654577.
Web: http://www.ButterflyWorkx.com
Email: John Wilchynski

ButterflyWorkx is a commercial butterfly farm that is owned and operated
by Rosanna and John Wilchynski in Dunnellon, Florida.
We carry a large inventory of Live Butterfly caterpillars, butterfly eggs, butterfly pupa and adults. Please browse our online catalog to view our extensive inventory of chrysalises,butterfly nectar plants, metamorphosis kits and much more.
ButterflyWorkx is your source for everything you need to create a wonderful butterfly release for weddings, birthdays, anniversaries, funerals and quinceaneras. We also offer butterfly educational learning kits,a traveling butterfly exhibit and butterfly lectures.
---
USA
FL
Kelly Calabresi

Cloverlawn Butterflies, LLC
, , orlando, FL, , USA.
Phone: 407 896-8389. Fax: .
Web: https://abutterflyrelease.com/
Email: Kelly Calabresi

Cloverlawn Butterflies is a family owned butterfly farm in Orlando Florida. We offer Monarch and Painted Lady butterflies for live butterfly releases. We take pride in our butterflies, customer service and attention to detail is our #1 priority
---
USA
FL
Dale McClung

Florida Monarch Butterfly Farm
3025 70th Lane N., , St. Petersburg, FL, 33710, USA.
Phone: 727-381-1932. Fax: 727-381-5046.
Web: http://www.floridamonarch.com
Email: Dale McClung

Live butterflies for release at weddings and other special events. Offering for interstate shipment, Monarch butterflies (east of continental divide) and Painted Lady butterflies (most states nationwide). Inside the State of Florida, we offer our beautiful Florida native butterfly mixture release. If your event is in Florida, contact us about this unique option.
---
USA
FL
Connie Hodsdon

Flutterby Gardens of Manatee, Inc.
1512 22nd Street West, , Bradenton, FL, 34205, USA.
Phone: 941-807-2416. Fax: 941-714-0586.
Web: http://www.flutterbygardens.com
Email: Connie Hodsdon

The complete butterfly resource for the consumer providing butterflies for release at any special or memorial occaision. Butterfly gifts for a unique giving experience. A complete butterfly garden center for the homeowner providing design, consultation, installation & maintenance of butterfly gardens. Presentations to public groups available. Keep up with us at www.flutterbygardens.com
---
USA
FL
Rhonda Stephens

Metamorphosis Butterfly Farm
4408 Joe Sanchez Rd, , Plant City, FL, 33565, USA.
Phone: 813-716-1565. Fax: .
Web: http://www.butterflypupaeforexhibits.com
Email: Rhonda Stephens

Are you looking for quality pupae at competitive prices for your exhibit? Metamorphosis Butterfly Farm can meet your needs! We offer a wide variety of the highest quality pupae available. Each pupa is individually inspected, providing you with the highest hatch rate in the industry. Also serving central Florida with butterflies for your special event. We have over 15 years experience rearing butterflies. In addition to the excellent variety and quality of our pupae and butterflies, we offer friendly, reliable service and are committed to providing 100% customer satisfaction. We welcome you to contact us any time to discuss your exhibit needs. We love working with our returning customers as well as making new friends.
---
USA
FL, AL, and TX
Contact: John

A A A Wholesale Butterfly Farm
Pensacola, FL. 32502, Locations in , FL, AL, and TX, , USA.
Phone: 256-729-8867. Fax: 256-729-6788.
Web: Coming Soon!
Email: Contact: John

Triple A Butterfly Farm - Suppling All Your Butterfly Needs

We are a Wholesale butterfly farm dedicated to providing our customers with the highest quality products, and best customer service available.

We specialize in supplying wholesale butterflies to Zoos, Exhibits, and Butterfly Houses around the country. We raise over 20 species, and strive to always have a good variety of butterflies available each week.

We sell both adult butterflies and pupa, as well as butterfly supplies. We regularly ship orders on a weekly or monthly basis, and are glad to work around any schedule.


---
USA
GA
Colleen Crawford

Fragrant Acres' Butterfly Farm
4052 West Cove Road, , Chickamauga, GA , 30707, USA.
Phone: 866-359-6265. Fax: .
Web: http://www.butterflyreleases.com
Email: Colleen Crawford

Beautiful Butterflies for Release at Weddings, Funerals, or any Important Event!
---
USA
HI
Darlene Loo-McDowell

Sharing the Butterfly Experience
Oahu, , Kapolei, HI, 96707, USA.
Phone: (808) 754-6136. Fax: .
Web: http://www.sharingthebutterflyexperience.com
Email: Darlene Loo-McDowell

Raising Monarch butterflies for release and education in Hawaii. I'd love to share the magical butterfly experience with you. Servicing all the Hawaiian islands with butterflies and Oahu with everything that you would need to start a butterfly garden: plants, tents of all sizes to house the caterpillars, and caterpillars. Butterflies also available for releasing into your neighborhood to encourage more butterflies in the area.
---
USA
IA
Kathleen Ziemer

ButterfliZ of Iowa
3816 North Union St, , Des Moines, IA, 50316, USA.
Phone: 515.280.1555. Fax: cell 515-210-9544.
Web: http://www.butterfliz.com
Email: Kathleen Ziemer


LET YOUR FANTASY TAKE FLIGHT!

LIVE Butterfly Exhibits
Great Educational Seminars for All Ages
Including hands-on butterfly
presentations and garden presentations
and Beautiful Butterflies!
Butterflies For Release & Fundraising
---
USA
LA
Michelle Collier

Nature's Magic, LLC
12563 River Road, , Luling, LA, 70070, USA.
Phone: (504) 451-4503. Fax: .
Web: http://www.naturesmagicfarm.com
Email: Michelle Collier

Contact Nature's Magic for Live Butterflies to release at your special event or occasion, school butterfly kits, and Educational presentations. Farm Tours and Butterfly Gardening Design, Build and Maintenance are also available at Nature's Magic if your in the New Orleans Area. -
---
USA
MI
Mary Bird

Michigan Native Butterfly Farm
, , Petersburg, MI, , USA.
Phone: 734.347.0443. Fax: .
Web: http://www.mibutterflyfarm.com
Email: Mary Bird

Michigan Native Butterfly Farm is dedicated to promoting awareness of the life cycle, habitat, and conservation of butterflies and raising healthy, vibrant Monarch and Painted Lady butterflies for memorable weddings and special occasion releases. We sell a variety of host, nectar, and native plants, as well as butterfly life cycle kits, cages, and books. Our mobile butterfly educational exhibit features butterflies in all stages of development and includes live butterflies that can be fed by hand! We offer educational programs and presentation. Our products include: Wholesale Monarch, Painted Lady and indigenous butterfly species for Butterfly Houses, Garden Centers, Zoos and Exhibits throughout the US, wholesale release envelopes, Sinamay boxes, and pupae pillow shippers. We sell a variety of milkweed, host, nectar, and native plants to garden centers and home gardeners and provide butterfly garden consultation and installation. Butterfly Gardens To Go - We specialize in growing plants that attract butterflies and hummingbirds to the garden. Great info on butterfly gardening too!
Nature Pavilion Gift Shop - Nature, Science, Animal, Insect, Butterfly, Ladybug, Hummingbird, Deer, Elk, Wildlife, and many other themed gifts!
---
USA
MN
Kraig Anderson

Spineless Wonders
PO Box 431, , Forest Lake, MN, 55025, USA.
Phone: 612-961-0292. Fax: 651-433-2482.
Web: http://www.spinelesswonders.com
Email: Kraig Anderson

Butterfly and Lorikeet House Design and Construction, Consultation Services, Imported Butterfly Pupae and Adults, Insect Exhibit Design and Construction, USDA Permit Application Assistance, Staff and Volunteer Training, Bug Wrangling for Film and Video.
---
USA
NC
Jennifer Anderson

The Professional Butterfly
1520 Weslyn Springs Way, , Fuquay Varina, NC, 27526, USA.
Phone: 919-412-3746. Fax: .
Web: http://www.professionalbutterfly.org
Email: Jennifer Anderson

We breed and sell monarch and black swallowtail butterflies.
---
USA
NC
Loretta Brady

Touch of Heaven Butterflies
7108 NC Hwy 7108, , Bennett, NC, 27208, USA.
Phone: 336 953-2830. Fax: .
Web: www.lorettasbutterflies.com
Email: Loretta Brady

Beautiful painted lady and monarch "butterflies for release" for any occaision.
---
USA
NC
Judi Sunshine

Wingin' It Butterfly Farm
6704 Rollingwood Drive, , Raleigh, NC, 27613, USA.
Phone: . Fax: .
Web: http://www.releaseabutterfly.com
Email: Judi Sunshine

Release a butterfly today and make a memory forever!
---
USA
NM
Tatia Veltkamp

Wings of Enchantment
9517 Dona Rowena Ave NE, , Albuquerque, NM, 87111, USA.
Phone: +1505 271-0325. Fax: .
Web: http://wingsofenchantment.com/
Email: Tatia Veltkamp

Displays, Releases & Educational Programs

Bringing educational programs and displays to our schools and community to raise awareness about the importance of butterflies in our environment.
---
USA
NY
David O'Donnell

Eastern Monarch
5643 Davison Rd, , Clarence, NY, 14031, USA.
Phone: 716-759-8500. Fax: .
Web:
Email: David O'Donnell

Eastern Monarch Butterfly Farm will have a live display each Saturday at the Clarence Hollow Farmers Market June thru September 8:00 AM until 1:00 PM. The market location is 10717 main st in the clarence hollow. We will have monarch butterfly rearing kits,milkweed plants and seeds, as well as information on gardening for butterflies. At this time we do not have public access to the farm, limited tours could be arranged you may contact David O'Donnell for information at easternmonarch@rochester.rr.com
---
USA
NY
Cornelius du Plessis

Rainbow's End Butterfly Farm & Nursery
13 Rainbow's End, , Pawling, NY, 12564, USA.
Phone: 845 832 6749. Fax: 845 832 6749.
Web: http://www.rainbowsendfarm.biz
Email: Cornelius du Plessis



A family owned business selling hand-raised butterflies for releases and eco-friendly butterfly habitats.

Our Mission is to make a commitment to have a positive impact on the environment by educating, allowing and creating butterfly habitats.

Come flutter with us!
---
USA
OH
Fran LeMasters

All A Flutter Butterflies
1580 Frys Valley Rd SW, , Port Washington, OH, 43837-9138, USA.
Phone: 330-339-0008. Fax: N/A.
Web:
Email: Fran LeMasters

Farm raised Butterflies for Release at your special event
Traveling Exhibit, "Walk Among the Butterflies" available for your location
Educational Projects and butterfly exhibit for schools, libraries, and groups
Lifecycle presentations for your organization
---
USA
OH
Lori Strawhecker

Lori's Lovely Butterflies
523 Housel Craft Road, , Cortland, OH, 44410, USA.
Phone: 330-638-3533. Fax: .
Web: http://www.lorislovelybutterflies.com
Email: Lori Strawhecker

Presentations and Traveling Live Butterfly Exhibit

Servicing the Corporate, Retirement Home, and School Communities



Visit our website for more information and pictures!


---
USA
PA
Rose Franklin

Rose Franklin's Perennials
107 Butterfly Lane, , Spring Mills, PA, 16875, USA.
Phone: 814-422-8968. Fax: .
Web: http://www.ButterflyBushes.com
Email: Rose Franklin

Butterflies, Butterfly Plants
We offer Monarch eggs, caterpillars, pupae, and adults from late June thru October.
We also grow plants that attract butterfies to the garden for nectaring and egg-laying, and are able to ship plants to most states that lay east of the Mississippi River.
Please visit our web site for a listing of the plants we offer.
---
USA
PA
Jodi Hopper

Wish Upon a Butterfly
419 Mount Air Rd, , New Castle, PA, 16102, USA.
Phone: 7246517496. Fax: 7246517496.
Web: http://www.wishuponabutterfly.com
Email: Jodi Hopper

We specialize in raising beautiful Monarch butterflies for release.

Butterflies for weddings, anniversaries, parties, or funerals.

Please visit our web page.
---
USA
SC
William Robinson

Occasion Butterflies
1824 Corbett Road, , Pinewood, SC, 29125, USA.
Phone: 8038403367, 8034526044. Fax: .
Web:
Email: William Robinson

---
USA
TX
Kay Watson

Eva's Garden Butterflies
550 FM 125N, , Linden, TX, 75563, USA.
Phone: 903-826-3363. Fax: .
Web: http://evasgardenbutterflies.com
Email: Kay Watson

Butterflies for release.
Educational presentations and raising kits

---
USA
TX, SC
Kathy Marshburn

Vibrant Wings Butterflies
, , Humble, TX, SC, 77346, USA.
Phone: 832-671-4755. Fax: .
Web: http://www.vibrantwings.com
Email: Kathy Marshburn

Butterflies for Release, available from Vibrant Wings Butterflies, Humble, TX., and Vibrant Wings Butterflies, Clover, SC..

Visit http://www.vibrantwings.com or phone 832-671-4755 for info or to place your order
---